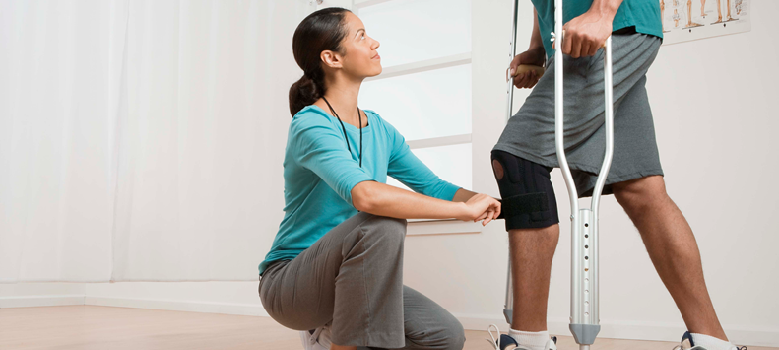 Orthopaedics is the medical specialty devoted to the diagnosis, treatment, rehabilitation and prevention of injuries and diseases of your body's musculoskeletal system, the "framework" that includes your bones, joints, ligaments, tendons, muscles and nerves.
Our Orthopaedic surgeons are medical doctors who specialize in bone, muscle, and joint surgery. Orthopaedic surgeons have a minimum of five years of advanced residency training and may complete a fellowship for training in any of several sub–specialty areas such as sports medicine, trauma, hand surgery, foot and ankle surgery, pediatric Orthopaedics, geriatric Orthopaedics, or state workman's compensation injuries.
Joint reconstruction (arthroplasties) corrective bone procedures (osteotomies), biomaterials and research into bone cartilage and soft tissue produces were all pioneered by Orthopaedic specialists and continue to be focal points of the specialty.
Most Orthopaedic physicians use minimally invasive procedures to help reduce pain and speed recovery. Musculoskeletal problems affect one in every four people and can strike nearly every area of your body. According to the American Academy of Orthopaedic Surgeons:
Arthritis is the leading chronic condition reported by the elderly.
Sprains, dislocations and fractures account for almost half of all musculoskeletal injuries.
More than half of all athletic injuries occur in the knee. Orthopaedic surgeons treat knees more often than any other part of the body.
Carpal tunnel syndrome accounts for more than 2 million physician visits a year.
Other conditions treated by Orthopaedic specialists include joint replacement, major Orthopaedic trauma, musculoskeletal tumors, sports medicine and reconstructive surgery.
Our physicians are specially trained to provide diagnostic and treatment services for the following conditions:
Arthroscopic or minimally invasive knee and shoulder procedures
Broken bone surgery
Carpal tunnel syndrome
Foot, ankle and knee injuries
Hand surgery
Joint reconstruction and revision
Sports injuries
Reconstructive surgery
Trauma surgery